Tammy Garrett-Williams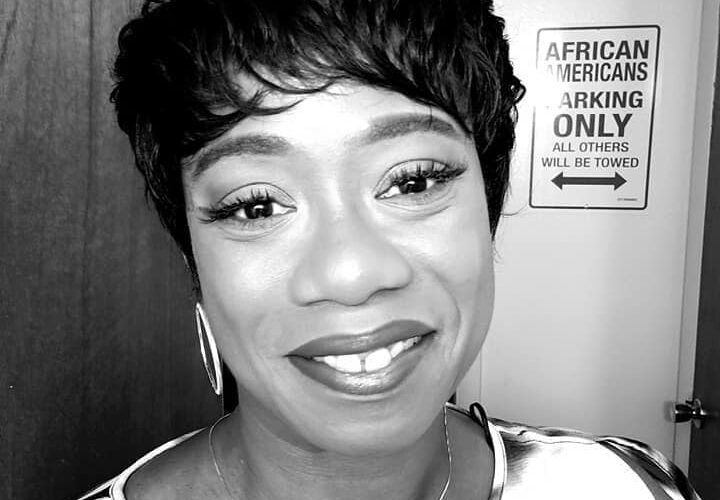 May 17th, 1968 – March 26th, 2019
Tammy Garrett-Williams founded the Above Waters Project in 2014. She brought her experiences inside the criminal justice system, and more specifically, her time in community corrections to the public at a time when no one was paying attention. She authored Invisible Handcuffs, as a way to educate others on this often ignored aspect of incarceration. Tammy was also a woman dedicated to her Christian faith, and she used her faith in conjunction with her activism, to make changes to the system.
As Above Waters Project formed and grew, so did Tammy. She was empowered to become an advocate for many other causes she felt passionately about. She took on lead roles in the NAACP, the Denver Mayor's HIV Planning Council, the Colorado Black Round Table, Positive Women's Network, and the Greater Denver Ministerial Alliance, and more. She was a student and lifelong learner and could regularly be found at the Colorado capitol advocating for human rights and for dignity for those most vulnerable in our state.
Tammy was more than an activist though; she was a mother, a friend, and a beautiful woman, who had passion for life. She was a straight-to-the-point speaker, sensitive and strong. People always knew where they stood with her, because she knew where she stood with others.
This African Proverb will always remind of us Tammy:
"A speaker of truth has no friends"
Tammy wasn't here to make friends, but she did anyway. She was after justice. Fortunately for us, we were on the same path. We hope to make you proud Tammy.
A video capturing an AWP moment:https://www.facebook.com/OfficialLaughTherapy/videos/2637919239574728/
https://www.facebook.com/tammy.garrett.5477/videos/963884733701071/?__tn__=%2CdCH-R-R&eid=ARCdGUqdvTITyHCzWHe4oRJGBK7-XtgiObrz4MvQ11OzNIday0D30yTdxhQLkGy0AlrRw4UtKaV2oPVY&hc_ref=ARS_xboZmzVoVOcE-E2uNuPHdEgd0Bv2kQFZYhe4BPqxhqDR1favo-hBTOBS6SW-6Wg&fref=nf
Tammy Garret-Williams, May 17th, 1968 – March 26th, 2019